I'm just getting started and I need help finding dependable resources for Blogging.

Help!  I need affordable blogging resources!
Hello super savers!
Today's article is dedicated to the entrepreneurs of the world. You know, those small Mom & Pop businesses and sites that need a little help along the way. Bloggers are entrepreneurs too, although they don't typically see themselves that way. I have compiled a list of amazing resources for small businesses here to assist.
One of the most exciting aspects of starting your own business or website is sharing  your ideas with the world. At first you are full of ideas and thrilled to share.  As time goes on, it is not uncommon to develop writers block. For those short lived times, here is a resource to help until you get the fog out of your head.  Articoolo (below) is a great temporary resource.
As a new business owner or blogger you may need some photos to help with your pages or advertisements. DepositPhotos is a great place to get low cost images.  I warn against the free stock photo sites strictly because if you host duplicated content on your site, major search engines will discredit your site.  You never want this when you are just getting started.  Using your own clear, high resolution photos or purchasing some are much more respected by Google and Bing.  Avoid free stock images!
Advertising is an important part of business, especially when you are first getting started.  Free advertising is always great and asking your friends and family to help you spread  the word is expected.  But where do  you go from here?  If you are not careful, you can pend hundreds of dollars on advertising with pay per click (PPC) or banner ads online.  If you don't target your audience exactly right, you may be wasting hard earned money without a decent return.  In this modern age of communication, phone calls and text messages have a crazy high return on investment. It is a unique and often time overlooked form of advertising that can create huge revenue if used properly.
You could have the best photos, content and products available on the market,  but if your grammar and spelling are bad, the major search engines will lower your rank.  Not to mention that people will eventually think you are not a valid, trustworthy or legitimate site.  It is extremely important when you are just getting started to be as relevant to your field as possible with the best grammar, photos, and original content.  The grammar checker below has a free service and paid. There is also a plagiarize checker! (Plagiarism will lower your rank also!!)

Consider purchasing a strong VPN service! When you have an online presence, privacy goes out the window. With a strong yet affordable VPN service, you will be able to mask your location and prevent strange people (or creepers) from knowing where you actually live.  Be sure that you protect your location and your family!
Another risk of developing an online presence as an entrepreneur is the risk of having your personal data or identity compromised.  Take the steps to protect yourself in the beginning of your journey can be much easier than doing after being hacked.
Your brand is you! Your brand defines the services you offer, the products you sell, or your writing.  Protect your brand with an inexpensive brand protection service now. I used the service to see where all my brand was located and found that my brand is being used on various platforms by other people and a lot of bots. I hate bots.  Anyway, the company below saved me a lot of research and time and helped me identify that I may want to rebrand sometime soon!
Speaking of your brand, it should have a distinguishable logo that draws people and creates recognition.  This way when you begin to advertise there is already some recognition associated with your logo.
Get feedback from your existing customers before those comments become critical and start spreading like wildfire across the web!
One of the most powerful forms of advertising will be direct marketing to an already interested customer base.  The plug-in below works well with WordPress to help you grow your email list!
Many brands do better with an app that offers rewards. Below is a low cost, quick and easy way to get your app built for the iPhone community!
If you are struggling with your current online template, try seeking advice from other bloggers and site owners. Normally they don't hold back when offering advice. You can also reach out to a marketing and design company like the one below.
Have you run into difficulty creating that perfect form on your site? Profile Press offers social plug ins that allow users to easily comment, like, share and sign up on your site.
Running a site on Auto Pilot has to be everyone's dream! I know it was mine before I found a way to automate!
Social Sprinters is another great resource for the blogger or entrepreneur! They offer some of the best Facebook plugins to help increase your sales on Facebook! Plus, you can try it for free.
Source Coast is another great Facebook integration service.
If you are interested in the automation process, Tailwind has you covered for Instagram and Pinterest!! This amazing service you can try for free and watch your traffic boom as your audience grows. This automation is amazing!
If you are still new and just aren't sure where to start, what to do, or which way to go with your blog – Enter The Blog Village. This amazing resource is listed below!!
If you are still in the concept stage or you just aren't happy with the platform you chose at first, you can always migrate to WordPress. Migration is easy, guided and well….simple.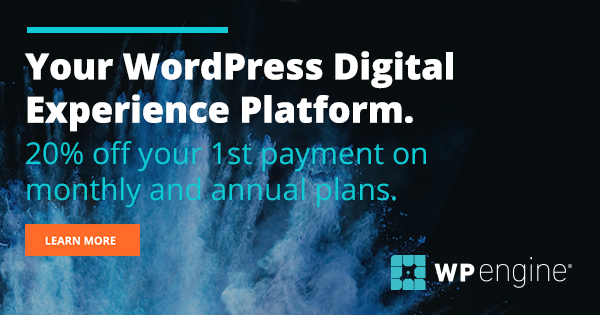 If you have other questions, hang ups or I just didn't solve your issue with getting started, drop me a line and I will respond ASAP!
Chrissy